Mosquitoes and Termites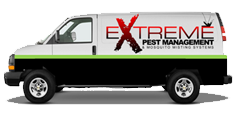 EXTREME PEST MANAGEMENT
Extreme Pest Management, based in the Southlake / Colleyville area, provides custom designed pest management services for businesses and residences throughout the entire Dallas – Fort Worth metroplex. In addition to our Mosquito Misting Systems to rid your property of those annoying mosquitoes, we can also design a Cool Misting System to keep you cool and comfortable in the typical Texas summer.
Read More
What We Do
Our mosquito misting systems automatically spray a very fine mist of botanical insecticide through a nozzle circuit that is installed on your business or personal property. Once installed, our system virtually disappears into your landscape. You won't even know it's there.
Our precision-engineered nozzles are installed about every 10-15 feet around the perimeter of your property; on fence lines, trees and risers positioned in the landscaping.
READ MORE
Controlling the comfort level of your patio by using a Cool Misting System will keep your guests longer and happier. There's no doubt that people like to socialize and entertain on restaurant and home patios, but long hot and humid days/evenings create uncomfortable situations which may lead to loss of business and unhappy guests. The end result is better guests experience and a returning customer.